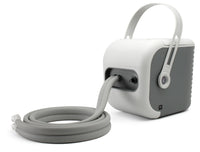 Cold Therapy Units
Cold Rush's holistic design features a durable motor, a stronger flow rate then the top selling units and an industry-leading ice-to-water ratio that ensures longer cooling times. Yet, it is whisper-quiet and compact, weighing just 4.6 lbs (2.1 kg). OrthoSTAT maintains different body-parts pads in stock.
Click to view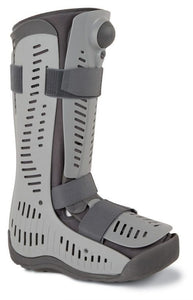 Walking Boots
Rebound Air Walker is a circumferential walker with fully integrated air pump and release valve that provide easy, tool-free inflation and deflation for fine-tuned, consistent compression. It features a host of details designed to provide added protection, simplified application and usage, improved comfort and, ultimately, successful patient outcomes.
Click to view
Braces
Braces can be used in various ways to support or immobilize a body part. They can also move parts of the body in order to align some musculoskeletal segments of our bodies. They can be prescribed to control limbs and be very important in facilitating proper recovery and positioning as the affected body part heals. Braces restrict and assist general movement, removing weight from healing or injured joints and muscles, and correcting the shape and function to reduce pain and facilitate improved mobility.
CLICK TO VIEW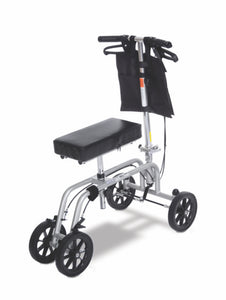 Knee Scooters / Knee Walkers
Knee Walkers are medical mobility devices (also referred to as Knee Scooters or Mobility Scooters). The purpose of the device is to provide a safe, comfortable, and easy-to-maneuver alternative to the traditional crutches for those recovering from below-the-knee injury or surgery, which requires the foot and/or leg to be non-weight bearing. OrthoSTAT personnel will adjust to body-size and train the user how to safely maneuver it.
CLICK TO VIEW
Continuous Passive Motion (CPM)
I recently had elbow UCL surgery, and was recommended to go to Orthostat to pick up a brace. Alvaro was incredibly kind, and helped me get set up. He spent time making sure I understood everything I needed to know, and was very friendly throughout the process. Thank you so much, I highly recommend anyone to go here!

Aaron L.
My wife broke her knee and we needed a wheel chair ASAP, we're not from the area so we called place after place and OrthoSTAT was the only one able to accommodate us in a timely manner. They are extremely knowledgeable, friendly, and fair priced business. Highly recommend and we are thankful for the excellent service.

Austin Bissonnette
We were in town for a volleyball tournament when my daughter sprained her ankle and we needed a walking boot for her. I called and was able to book a same-day appointment to purchase one. Not only was it extremely easy to find and pickup, they also took the time to show me how to set it up.

Lindsey Breeden